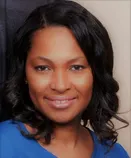 Founded by Algrie Monique Bridges in 2009, P.E.E.C.E. KEEPERS is a non-profit 501(C)3 organization dedicated to helping at-risk and vulnerable youth transition from an existence of abuse, neglect, and violence towards a life of connection, hope, safety, belonging, and empowerment.
P.E.E.C.E KEEPERS promotes mental health awareness and wellness among traumatized kids and kick-start their journey towards peace, personal and professional growth, and positivity.

THE FOUNDER'S STORY
Algrie Monique Bridges is an Associate Marriage and Family Therapist and Alternative Dispute Resolution Mediator who holds a Master's degree in Counseling Psychology from National University in Sacramento, CA; a Master's degree in Dispute Resolution from the University of Southern California's Gould School of Law; and a Bachelor's Degree in Psychology from Fordham University in Tarrytown, New York.
However, as a counselor, she understands that degrees can only get you so far when it comes to making a powerful and positive difference in someone else's life. What really matters is that you have compassion, empathy, and a sincere willingness to help others.
As a child, Monique herself was an at-risk youth, which is why she has such a great desire to help other families and youth experiencing similar circumstances. Seeing her past self in these vulnerable kids; Monique realized that she had the opportunity to help them and so P.E.E.C.E. KEEPERS was born.
Launching P.E.E.C.E KEEPERS in 2009, her vision was to combine her clinical therapy expertise with her passion for nurturing people to create a company that supports individuals, engages communities, and empowers all.
Working with families and individuals of all ages and from all backgrounds since 2003; Monique has experience providing counseling services such as: 24-hour crisis intervention; substance abuse (AOD) prevention and early intervention services for youth ages 12-25; as well as, victims of violent crimes counseling for survivors of sexual abuse, physical abuse, or child abuse. Monique works with individuals, couples, families, groups and veterans. Whether you're experiencing depression, PTSD, loss of a loved one, or any other mental health struggle - she is ready to bring expert guidance, compassionate support, and real solutions.
Monique is a community activist, a champion of growth and a believer in the goodness inherent in us all. She believes in creating harmony in our daily lives and overcoming the mental and emotional struggles we face - to rise stronger, truer, and more at peace. With her non-profit, Monique hopes to give back to her community by helping at-risk youth turn their lives around. She actually wants to see change, she wants to see a difference!
Monique's mission is to uplift these kids and put them into a program that can help them out of their circumstances. She does this every day, one child at a time. Individuals make up a family, and families make up a community. Monique's mission is to grow both the person and the atmosphere they're in, for the prosperity of all.
OUR IMPACT
At P.E.E.C.E KEEPERS, we believe that it takes just a single act of kindness to change a person's life forever. We believe that every youth deserves a chance to achieve a brighter and happier future and live a life free of judgment and stigma, regardless of their circumstances and background. Since 2009, we have been able to help youth turn away from the path of self-destruction and hopelessness and follow their dreams by helping them let go of their pain, anger, and despair, voicing their fears, and making the right choices.
We take action when others are too afraid or unconcerned!
If you or someone you know is trapped in a life of despair, solitude, and anger; we can be a catalyst for change to help them restore balance, promote peace, and empower you to live your best life.
Reach out to us today!